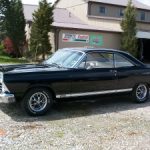 I've been taking my 1967 Ford Fairlane GTA to  SPARKY'S  for the last 4 years, he has done all the work on my car from  front end work to gasket and seal replacement, rear end work, brakes, and all the paint and detailing under the hood.  If you want a shop that you can count on it's  SPARKY'S  It's hard to find a place that cares about the caliber of workmanship that he does and cares  for your car like it was his own.    Greatly appreciated Mark,  To many more years of work on my car,
George Holt.
Leamington, Ont.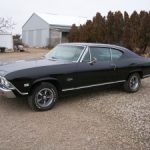 There are numerous mechanics out there that provide service, and in a service industry it is service that seperates the good from the rest.  SPARKY'S service can simply be described as " Great".  SPARKY'S  worked on two classic muscle cars for me over the years and it is very comforting to know they can fix anything that comes up, and at reasonable prices turn my cars into works of art.
Brent Langille,
Tilbury, Ont.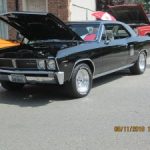 "I've been taking my car to Sparky's Performance Centre now for six years. I started with my classic car A 1967 Beaumont SD for minor repairs and adjustments, and was happy with the results. Five years ago I had the motor pulled and rebuilt and tweeked a little for better performance. I was shocked at the improvements you made.The 454ci big block now performs like a muscle car is supposed to. Every winter since then you have been making improvements, including a full restoration inside and out. Not only does Sparky's Performance Centre do 100% of the work on my classic car including body and paint but also takes care of all my needs on my daily driver. One of many satisfied customers." can fix anything that comes up, and at reasonable prices turn my cars into works of art.
Leo Levack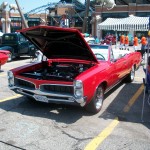 "If you are into the classic car culture than you know full well that at some point in time you will run into a problem or get stumped on something and these are the professionals you want to be dealing with. I've been collecting cars for years and tried several different restoration companies but none can compare to the quality of workmanship at Sparky's & Southwestern Coatings. They take care of every detail to make sure each customer is completely satisfied no matter how big or small the project may be. I've had them do everything from simply locating parts, a simple oil change or brake job to a complete frame off restoration and have never been disappointed. It's not just a job for these guys…it's their way of life!!!."
Todd Johnston,
Windsor, Ont